COOL AIR SERVICES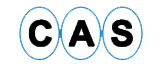 Home I Contact Us


Cool Air Services. A complete air-conditioning solution provider. Established in 2004, Cool Air Services has grown exponentially. From humble beginnings today Cool Air Services stands tall with authorized Sales and Service dealership of big names like DAIKIN, LG, GENERAL, PANASONIC, HITACHI, MITSUBISHI, CARRIER, BLUESTAR, VOLTAS and more.

Through the years Cool Air Services has kept on adding to its portfolio of services as and when it seems ready for each service. Today we, at Cool Air Services, are proud to be called a complete solution provider. Our services range from Design to Execution, Servicing, Repairs and Maintenance of all types of Air Conditioners. With a rich experience derived from the last 10 years of hard work we, at Cool Air Services, strive to deliver a better solution every time we take up a project. Thatís how Cool Air Services enjoys the loyalty of a long list of esteemed clientele, from a wide range of industries. And the list keeps on growing.


About Us | Services | Contact Us | Copyright © 2015 Your Company Inc., All rights reserved.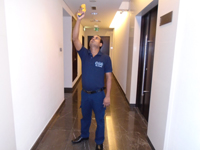 Cool Air Services is the brainchild of Mr. Ravindra N. Sahu, an entrepreneur of extraordinary vision. He has created a professional organization from scratch and today it has a turnover of more than 25 crores. This is no mean feat; it came to Cool Air Services through dedication and hard work of its team. The core business is divided into professional departments headed by qualified, skilled and experienced personnel.

Design and Planning:
Headed by a Design Engineer supported by Draftsmen.
About Us